How to Become a PADI Diving Professional in Koh Lanta, at Apo Dhatu Divers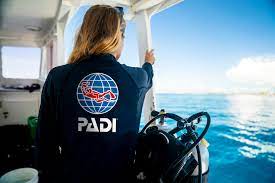 It is often a dream to become a PADI diving professional, whether on Koh Lanta or in another part of the world. That said, who wouldn't dream of traveling around the world, visiting beautiful regions and magnificent dive sites. Plus, earn money by sharing your passion. It is undeniably a dream job!
The first level to become a professional, at PADI, is the Divemaster and Koh Lanta is the ideal place to become one.
Let's first see the prerequisites to be able to start this training.
Prerequisites for the PADI Divemaster training
Before you can start the PADI Divemaster training, here are the required prerequisites:
Be PADI Rescue Divers or a certificate deemed equivalent.
Be 18 years old.
Completed Emergency First Response Primary Care and Secondary Care (CPR and First Aid) training within the last 24 months.
Provide a Medical Statement signed by a physician and dated within the last 12 months.
Have logged at least 40 dives at the start of the course and 60 to obtain certification.
Note that recognized qualifications issued by other diver training organizations may be accepted. Contact us to find out if the certificates of your diving organization are sufficient.
Here are the complete steps to follow to become a PADI Professional.
If you are already a diver and you come from another organization. Contact us to find out what you have to do to become a PADI Divemaster.
What is a PADI Divemaster?
To be a PADI Divemaster is to be a diving professional who has a lot of knowledge and skills in fields as different as they are varied. It is a person who will encourage good practices in scuba diving, while protecting his environment, who will advise and guide divers towards a safe practice of diving. He will also share his knowledge and passion with other divers.
Indeed, the PADI Divemaster is a real Swiss knife of diving who acquired all his skills during his training.
Here are some skills a PADI Divemaster will learn during their training:
- Manage groups of divers
Being able to manage groups of divers, depending on their abilities and diver levels is an important skill for a PADI Divemaster.
Think about the logistics for the well-being of the participants. In this case, meals, drinks, means of communication, diving equipment, safety equipment, specific equipment for the planned dive, the choice of the dive site according to the conditions such as the dive plan. water, the current, the level of the divers, etc… In other words, to make sure that everything goes well, that nothing is missing and to ensure, first of all, the safety of all .
Know how to manage problems, big or small, encountered before, during and after the diving activity. Therefore, being able to know potential problems in order to anticipate them and intervene if they occur.
Knowing the training that the instructor will teach is essential to be able to anticipate needs and help the instructor in his task. Indeed, knowing how to work in a team is essential for the successful completion of a training course.
- Provide training or programs
Learning the basics of freediving, reminding the techniques to a diver who has been inactive for some time and who wants to, or doing first dives, are activities that the PADI Divemaster can do himself.
- Become an expert in diving techniques
Demonstrating, recalling and using good diving techniques is another facet that the future PADI Divemaster will acquire during his training.
Having a good knowledge of training in order to properly guide divers and future divers will be an undeniable asset for a diving center. In addition, advising on the purchase of diving is also highly sought after by diving centers.
How to reinforce or acquire new skills
A dive guide or Divemaster must be able to evolve, in complete safety, at any depth of recreational diving. Therefore, his comfort zone should be up to the depth of 40 meters.
Indeed, assisting an instructor during deep diving training, or guiding experienced divers, will be tasks that the Divemaster will sometimes be required to do.
Knowing how to navigate underwater is an important skill. Indeed, having the right techniques to complete an underwater route and bring divers back to the right place (boat or shore), even on new dive sites, is a major asset in being a good dive guide.
Being able to make small repairs and knowing how to maintain diving equipment is a necessary and essential skill to be a good diving professional.
Therefore, it will be strongly advised to do some specialty training in diving, in order to have a maximum of tools necessary for the good practice of the profession. Moreover, with these tools, the future PADI Divemaster will feel more confident and comfortable in his daily work.
Specialty dive training recommended
It is obvious that the environment (lake, sea, altitude, river, …) in which the future PADI Divemaster will work will require certain other specialties than those proposed below. In this case, these are valid for all environments and are therefore recommended.
The underwater orientation specialty provides a solid foundation for being able to move around with complete peace of mind while immersed. In other words, knowing where you are going and where you are is a minimum to know to be a good dive guide.

Essential for a PADI Divemaster!
Being comfortable with deep diving procedures is what this specialty will bring. In addition, it will increase his comfort zone and allow him to guide recreational divers of all levels.

Essential for a PADI Divemaster!
Thanks to the Air Enriched Nitrox specialty, the future dive guide will use a diving gas that is more appropriate to his function and profession. In addition, it will reduce fatigue at the end of the day and increase saturation less quickly.

Not essential, but strongly recommended for a PADI Divemaster!
Having a good knowledge and knowing how the diving equipment works is essential. In addition, how to maintain it and make small repairs is undoubtedly a necessity. Thanks to this Specialty, the future PADI Divemaster will be able to make adjustments or modifications to defective or unsuitable equipment.

Essential for a PADI Divemaster!
How long to become a PADI Divemaster
To become a PADI Professional with Apo Dhatu Divers, Koh Lanta, it will depend on which plan you choose:
Essential Plan (minimum): approx. 40 days
Pro plan (popular): approx. 45 days
Plan Expert (recommended): approx. 50 days
These durations do not pose any visa problem. Indeed, a simple tourist visa is valid for 30 days, renewable for 60 days, on simple request to immigration.
In addition, we can send the educational kit to your home. Therefore, you can start the theory quietly on your sofa, at your own pace, and come to continue your training here on Koh Lanta. In other words, your stay here would be reduced to about 7-10 days and focused only on practice.
Training prices to become Pros
Divemaster course
Essential
Underwater Navigator speciality
Underwater Navigator speciality
Underwater Navigator speciality
Benefits of Doing Divemaster Training at Apo Dhatu Divers in Koh Lanta
Interested in becoming a PADI Diving Professional?
If you are interested in becoming a PADI Scuba Diving Professional, or have any questions on the subject, contact us for an even more specific quote.
What if your dream started now